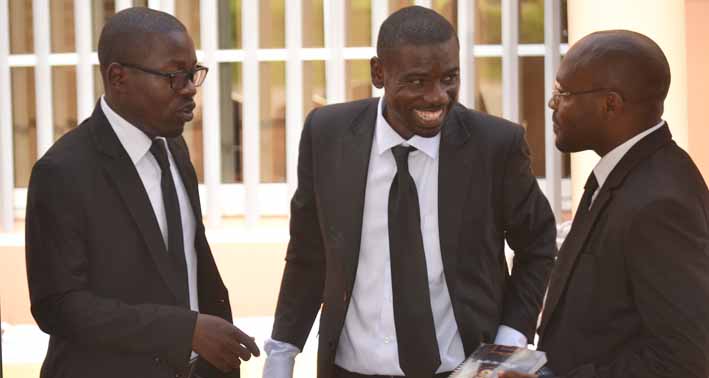 CORPORATE GOVERNANCE
FINANCIAL HOUSE SA is governed by two entities namely an executive board and a board of directors.
The deliberative assembly
It includes the General Assembly of shareholders and the Board of Directors
The General assembly of Shareholders
It is made up of shareholders. They are experts of banking & finance, microfinance, traders and Entrepreneurs. It is the ultimate decision-making body of the shareholders.
The general assembly appoints and/or replaces members of the Board of Directors. It also approves the financial statements and all results.
The Board of Directors
It consists of a group of people responsible for administrating the institution. This is the organ that puts in place the company's strategy and coordinates the activities of the Head Office. The Board of Directors approves the business plan, analyzes the results, defines the investment policy and evaluates the Executive board members.
The Executive board
It is appointed by the Board of Directors and headed by a General Manager. His mission is to implement the policies and strategies put in place by the Board of Directors with the support of one or more Deputy General Managers. The General Manager does not only have the executive power, but he also represents the company in all civil activities and to the various authorities and partners. He defines and supervises the tasks assigned to each division.
The different Divisions are:
Marketing, Sales and Loan Division
Accounting and Tax Division
Research and Investment Division
The ICT Division
The Legal, Litigation and Recovery Division
The Human Resources and personnel development Division
The Regional Divisions