A
word
from
the
Board
Chairman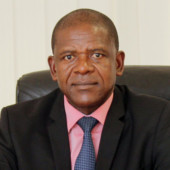 We are pleased to welcome you on our website.
We hope that you will enjoy going through our website and find necessary information which will permit you to have an insight in the company you are helping to build since 2002..
In FINANCIAL HOUSE S.A we work hand in hand to support our partners in their daily activities. From individuals to professionals, we have always responded to every request, which leads us to believe that we are now one of the most reliable financial partner, working for the economic and social development of the country.
The results of the last fiscal year are motivating and confirm that customer needs are still present and growing. Customers are becoming more diversified, they request more services, and stem from all social classes. This motivated us to improve on our services and products in order to satisfy their needs.
Searching for excellence is an obligation in the microfinance sector, where the respect of regulation must be accompanied by some innovative policies in line with the socio-economic context.
By appropriate means, ambitions and convictions, we want to share with you our vision of the microfinance.
I hope you will enjoy visiting our website. We hereby invite you to take a look at our various activities and read our reports.
Pierre CHENDJOU