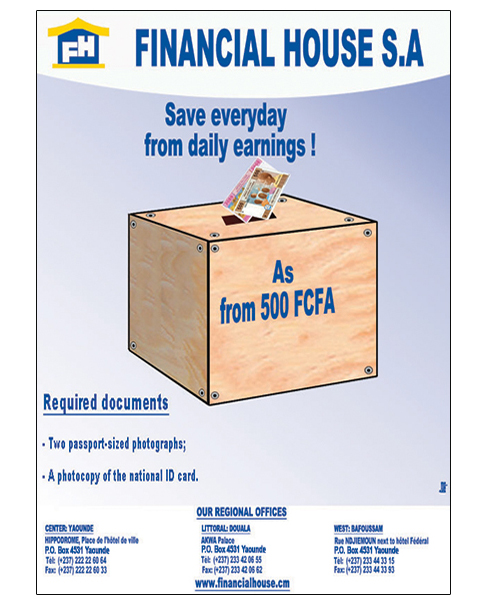 The daily savings account is designed to help very small business as well as households and individuals to secure their savings. We give them a taste of savings and access to banking services through our network.
DEFINITION
This is a hybrid account in the sense that, it works like a normal savings account where the daily savings remain in the account throughout the month, like in the case of a cash voucher deposited for 1 month. The savings are repaid to the customer at the end of the month after all charges have been deducted.
This account is not entitled to interests because operations are registered every calendar fortnight rending thus null any interest. We have intentionally opted not to pay interest to this type of account for the fact we go to the customers to collect the funds.
It is also considered as an opportunity for daily savings. At the end of the month, after deduction of all charges, the customer is paid back his money and can restart new daily savings so on and so forth.
HOW TO OPEN A DAILY SAVINGS ACCOUNT
The client signs the daily savings agreement,
The minimum opening fee is FCFA 500 (five hundred francs)
Two passport size photographs
Photocopy of the National Identity Card (upon presentation of the original)
A booklet of 500 FCFA (five hundred francs) is delivered to the customer with a validity of twelve months (one year)