INVESTMENTS
SAVINGS
ACCOUNT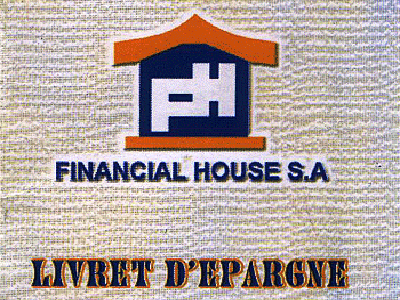 This is an account for customers wishing to carry out a new project and it gives the owner the opportunity to receive a loan of up to three times the amount of his total deposit, after a saving period of 12 to 24 months.
During the savings period, customers measure their ability for self-organization and discipline, while the bank ensures the viability of the project.
Since savings precedes investment, the implementation of this product will solve the problem of personal contribution generally encountered by project promoters in their investment approach.
Target                                                                                                                             
Civil servants and company employees
Young business promoters
Businessmen
Traders
Features:
The account works only in creditor sense because it is blocked to out flow.
At subscription, the customer chooses a savings maturity (between 12 and 24 months) and defines a payment frequency (daily, weekly, monthly)
In addition to the classical account opening agreement, the customer signs another agreement that contains specific features of this product.
Requirements for opening the account:
2 passport size photographs;
Photocopy of national ID or passport;
Minimum account deposit: FCFA 10,000.